Dates
Paper submission deadline (Extended. In order to help the review process and the workshop organization please send to the organizers the tentative title of the paper you plan to submit): December 16, 2016 January 11, 2017
Paper acceptance notification: January 31, 2017
Paper camera ready due: February 15, 2017
Paper submission
Paper must be submitted to the Easy Chair conference system.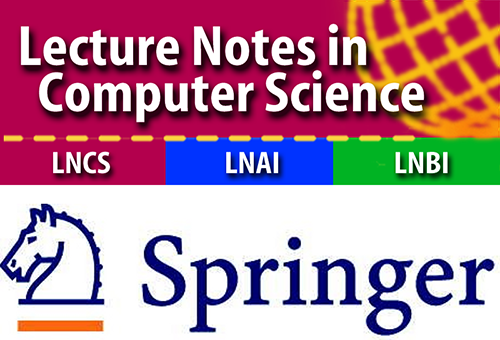 The Workshop Proceedings will be published in the Springer Lecture Notes in Computer Science (LNCS) series, indexed as peer-reviewed publication in the Web of Science. Proceedings papers should be no more than 8-12 pages (references included).
Each accepted Workshop paper requires that at least one author is registered to the workshop.
The final manuscripts should be prepared using LaTeX2e and the author kit provided by Springer.
It is possible, but discouraged, to use other systems for the preparation of papers, e.g. MS-Word. Author kits may be found on the Springer LNCS site, under "Proceedings and Other Multiauthor Volumes".